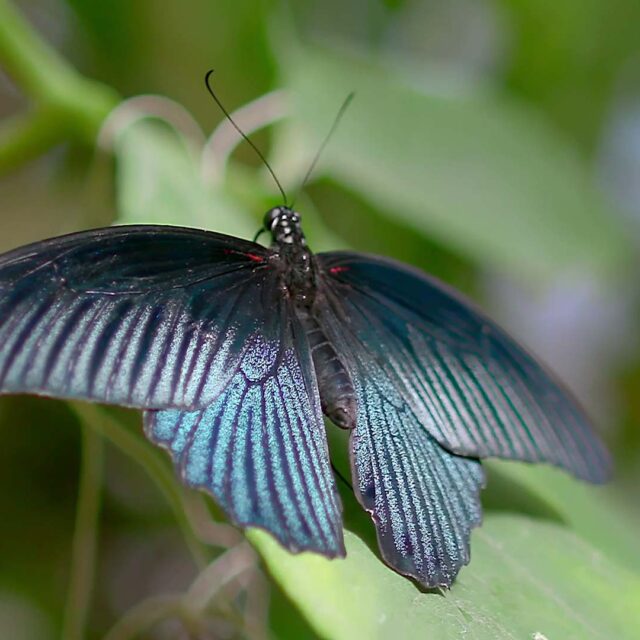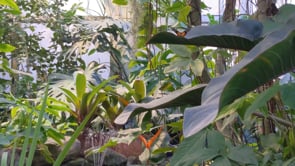 Current ExhibitOct 1–May 31
Butterly Magic
Cox Butterfly and Orchid Pavilion
A Tropical Oasis
9:30am – 3:00pm
October 1st – May 31st
The Cox Butterfly and Orchid Pavilion is a tropical oasis featuring hundreds of butterflies that flutter around you as you walk, tropical plants not easily seen in the Southwest, and dazzling showy orchids from around the world.
The greenhouse features 30 – 50 different butterfly species every day and around 100 over the course of the whole season. The butterfly species range from Costa Rica, South America, Southeast Asia, and Africa. Watch butterfly chrysalises hatch all season long in our Chrysalis Exhibit located at the exit of the greenhouse.
FAQs
Butterfly Etiquette
Can I pick up the butterflies?
No. Butterflies "taste" with their feet and the oils in human skin can disrupt their ability to sense food. There are feeding trays for closeup viewing throughout the greenhouse.
Do the butterflies land on you?
Yes! Butterflies will occasionally land on visitors. If you are lucky and have one land on you, please enjoy the experience and take photos but please do not touch or grab the butterflies.
Does Butterfly Magic cost extra?
No. Butterfly Magic is included with admission to the Gardens.
How do I get into the greenhouse?
The Cox Butterfly and Orchid Pavilion is an USDA regulated area. Volunteers will let you in and out of the greenhouse and are there to help ensure no butterflies leave the enclosure. Since this is an USDA regulated area, there is no food, outside plant materials, or animals permitted in the greenhouse at any time.