facility rental
Host an Event
Perfect setting for any occasion.
A Garden Venue
Let us host your next event! Whether celebrating life's special moments in a tranquil garden setting, or simply looking for a unique location for a party, business meeting, retreat or special occasion, Tucson Botanical Gardens is the ideal location for a social or corporate event.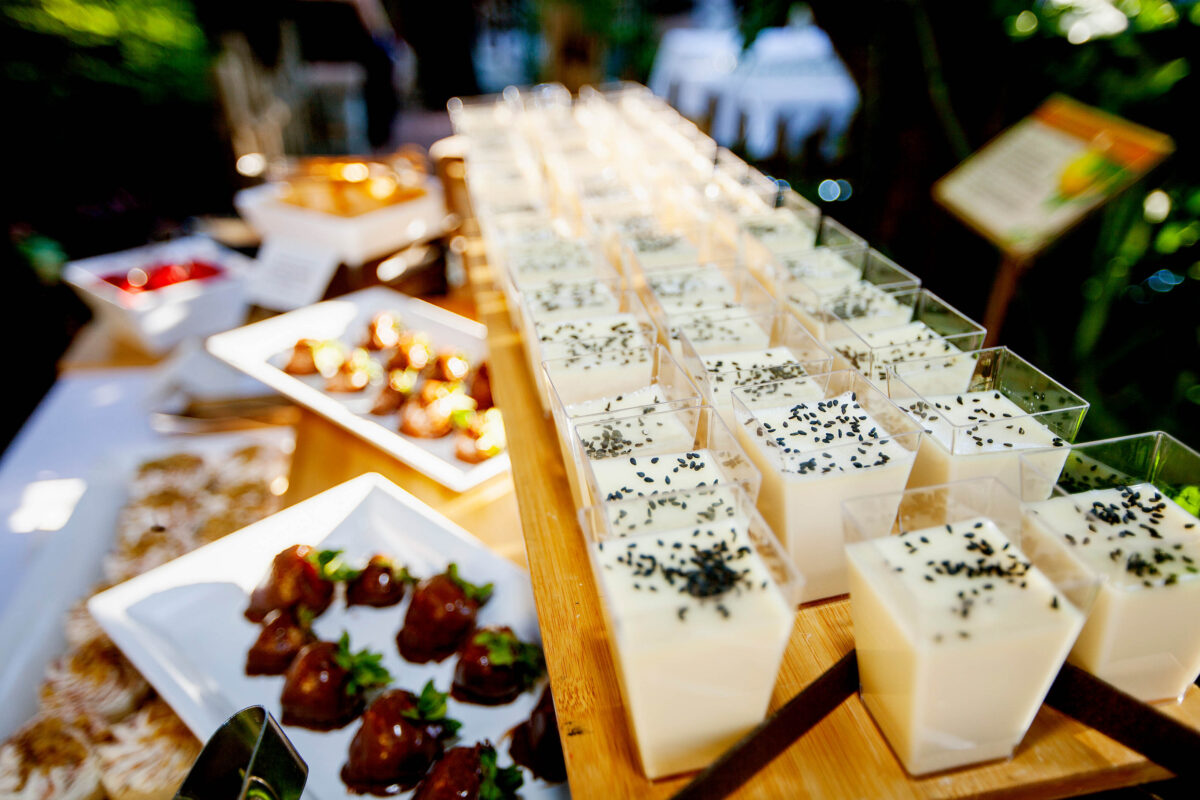 Catering
We offer premier catering by Westward Look Resort. Let us help you create a memorable and unique event.
Photoshoot Disclaimer
Photo shoots may be arranged by contacting our Facility Rentals Manager at (520) 326-9686 ext. *29 or rentals@tucsonbotanical.org.
Personal photos are allowed throughout the Gardens.
Commercial use of photographs are prohibited without the full written consent of Tucson Botanical Gardens.
During your visit you may be filmed, videotaped or photographed by Tucson Botanical Gardens employees or contracted professional. Your admission to the Gardens serves as permission for use of your image by Tucson Botanical Gardens.
Weddings
The Tucson Botanical Gardens is one of Tucson's most enchanting wedding venues. The lush garden setting, historic Tucson charm, and dedicated staff provide a wedding experience that is truly magical. Let us welcome you and your loved ones to the urban oasis in the heart of Tucson.
Celebration of Life
Honor your loved ones in a beautiful garden setting.
We can provide peaceful and inspiring spaces for small, intimate gatherings as well as large celebrations of life.
For pricing and to request a site tour call (520) 326-9686 ext. *29 or email rentals@tucsonbotanical.org
Corporate Events
The Tucson Botanical Gardens offers indoor and outdoor options for Corporate meetings, retreats, special events, and holiday parties. Let the beautiful setting inspire creativity and focus in your team-members.
Up to 150 guests can be accommodated. Plan a special dinner under the stars with catering by our excellent in-house caterer, Westward Look Resort.
Private Events
The Tucson Botanical Gardens lends itself to a variety of different types of celebrations. The charming and versatile indoor and outdoor spaces make the perfect backdrop for private events like bridal showers, baby showers, and retirement parties.
A Garden Setting
Event Spaces
We offer a variety of rental spaces for different types of events, both indoor and outdoor.
Indoor Venues
Porter Hall
Founder's Room
Education Classroom
Outdoor Venues
Reception Garden
SAHBA Pavilion
Xeriscape Garden